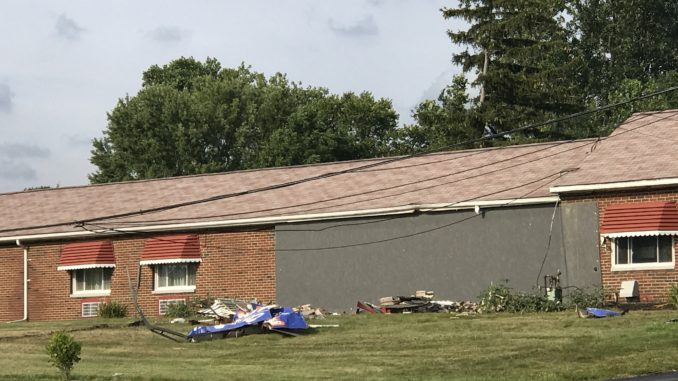 Over the weekend, the Cee Ray Motel on the corner of Solon and Northfield Roads was run through by a white minivan.
Reports indicate that around 2:30 am, the minivan was traveling north over the Northfield bridge at 90-100mph. At this speed, the slight curve to maintain the course on Northfield became difficult to navigate and the vehicle hopped the curb, hitting the building and taking down a portion of the wall that exposed two rooms. Two people inside the vehicle and one person inside the hotel were injured and taken to the hospital. The conditions and identities of the three individuals are still undisclosed.
This accident also impacted one of the most iconic images in Bedford: the vintage Cee Ray Motel sign. The bright blue triangular sign is a local landmark, a bright visage for an otherwise nondescript brown brick building and the only motel in the city. This sign stood in the path of the minivan as it sped toward the building and now lays in a mangled heap on the lawn of the motel. The recklessness of the driver which resulted in three casualties and the damage caused to the building itself is made all the more tragic by the destruction of this vibrant piece of Bedford's Identity.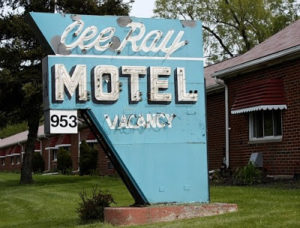 The gaping hole in the Cee Ray has since been boarded up, and there are supplies for repairs sitting outside. Nothing has been reported regarding the sign, however. From the looks of the pile of metal that remains, repair is out of the question. Is a duplicate a viable solution, a brand new sign made to mimic the classic charm of the old? Or will an updated sign take its place,  a more modern design to fit the changing times and identity of Bedford? Or perhaps it will not be replaced at all. Bedford residents can only wait and see.