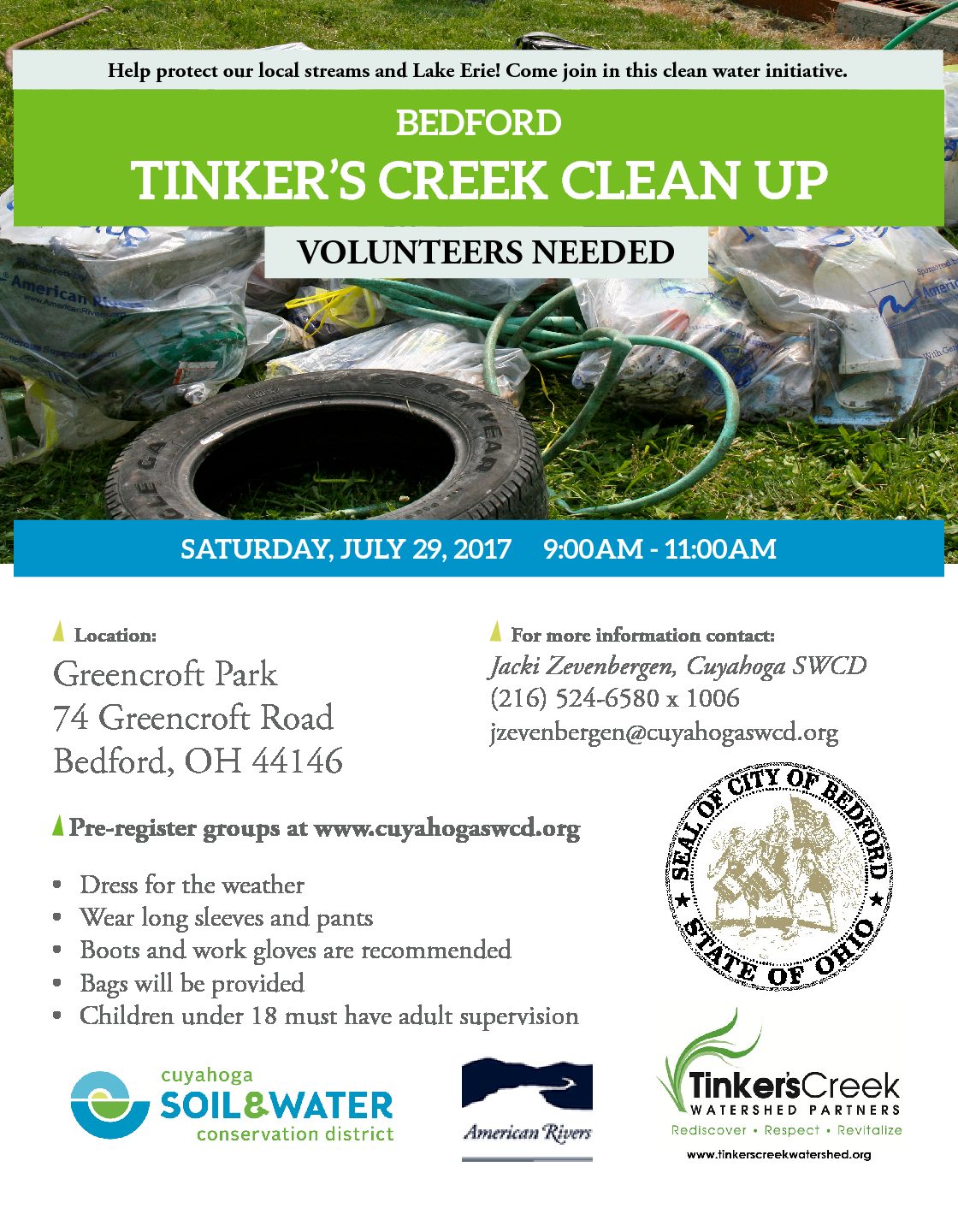 BEDFORD STREAM CLEANUP – TINKERS CREEK 
When: July 29 from 9:00 a.m. – 11:00 a.m.
Where: Greencroft Park, 72 Greencroft Road, Bedford, Ohio 44146

Volunteers will help clean up trash from the creek and the streamside land in Greencroft Park.

Dress for the weather.

Bring water, long sleeves and pants, boots or work shoes – work gloves are recommended.

Trash bags will be provided.

All groups welcome, but volunteers under the age of 18 must have adult supervision, and parents must complete waivers for them.

Pre-registration is requested for groups – sign up online at:

www.cuyahogaswcd.org or contact Jacki Zevenbergen at 216-524-6580 x1006 or jzevenbergen@cuyahogaswcd.org.